Roof Cleaning Services in Meredith
When Was The Last Time Your Roof Was Cleaned?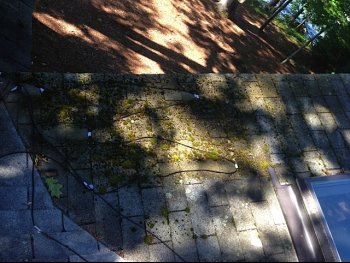 Safely and effectively cleaning your roof can be one of the most challenging tasks if you own a residential or commercial property home. In addition to removing dirt and residue from weather and environmental pollutants, keeping your roof structurally sound and intact year after year requires routine maintenance. Our residential and commercial cleaning professionals at Winnipesaukee Cleaning offer several environmentally friendly solutions designed to clean your roof and to protect it from potential hazards.
Our Meredith area team of professional cleaners can provide the following services:
Soft wash roof cleaning
Bio-friendly roof cleaning
If you have struggled with (or neglected) giving your roof a good cleaning, our team at Winnipesaukee Cleaning can help. For more information on our services and to find the ideal option for your property, contact our Meredith roof cleaning professionals at (603) 279-4769 to set up your free estimate today!